Welcome to Historic hannahs cottage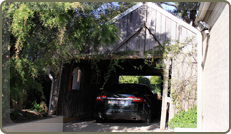 Nestled in the heart of the sleepy country village of Paterson NSW which itself is steeped in history. Heritage listed hannahs cottage is believed to be the oldest House in Paterson.

Local historians believe hannahs cottage was originally built for James Phillips in 1826, upon being granted 2090 Acres of land by the then Government.

The house over the years was used as a Residence, General Store, School House, and Goal, (The Dungeon/Cellar is still accessible through the wonderful ornate Bathroom).

It is also rumoured and written that the Bushranger Captain Thunder Bolt used this cottage as a hide out around the 1860s, along with his girlfriend, while on the run from the Law for various offences, including horse stealing, from the historical Tocal estate. Whilst renovating hannahs cottage a platform was found in the ceiling which it is believed Captain Thunderbolt used as a hiding place from the local constabulary.

Following a period as a Bed and Breakfast and a Private residence the property was purchased in 2008 by Hardy & Jacqueline Gitzel and lovingly restored and extended to its original colonial splendour featuring Hardwood polished floors, (some of the original floors being used), original local cedar architraves, doors and window ledges.

The driveway automatic double gates open to wonderful wide verandas and a breezeway making this cottage ideal for your breakfast or afternoon drinks, or just a casual BBQ. The rear verandas feature French doors that look out over a picturesque, fully landscaped, garden which would make a wonderful setting for a small wedding, (Talk to us for cost).
hannahs cottage
The cottage offers an ideal country Getaway for couples in a choice of 4 individual Bedrooms or bring your friends and enjoy the tranquillity of the whole cottage. hannahs cottage is located 40 minutes from the Heart of Newcastle , 20 minutes from Maitland city, (the fastest growing regional city in NSW) & 35 minutes from The Heart of the Hunter Valley Vineyards. Enjoy Local Dining or a quiet drink at the Paterson Tavern, (right next door,) where traditional country Fare is served. The Paterson Café Take away serves the best coffee and Burgers, (Yowie Burger is the greatest) and the CBC B&B does Lunches and Dinner. From the historic Paterson museum you can re-visit the history of this Historic Town, do the Historic Walk and visit St Anne's, the oldest church building still in use for Presbyterian worship in Australia.